Helping you declutter and organise for a happier home
Georgia Holmes | Professional Organiser
Is your home the calm haven you want it to be? Are you feeling overwhelmed by clutter? Do you long for an organised space but don't know how or where to start?
Let me help you reclaim your home or office and restore clarity and calm. I offer practical solutions and emotional support to help you clear the clutter and create the space you need to focus on what matters to you.
Organising + Decluttering Services, SYdney
Fall back in love with your home.
I'll help you create a clutter-free, functional and organised space. We'll tackle jobs you've been putting off, optimise your storage, clear out what you no longer need and organise what's important. I can reorganise spaces and improve the overall flow of your home.
With my help we'll establish an organised, functional working space. I'll help you set up practical storage and filing systems, review and declutter old materials, storage and technology and let go of what you no longer need. You'll have a space where you feel inspired, focused and productive.
If you need to declutter before a downsize or move, I offer practical and compassionate support to simplify the process. I can assist with decluttering and packing, as well as unpacking and organising in your new home. I can also repurpose spaces in your home to accommodate other major life events.
Action plans and virtual services are ideal if you want to implement some changes on your own, but need a customised plan to establish the best approach and solutions for your space and needs. These packages include a 2hr home visit (or video call) and assessment, and a written action plan including checklist, resources + referrals.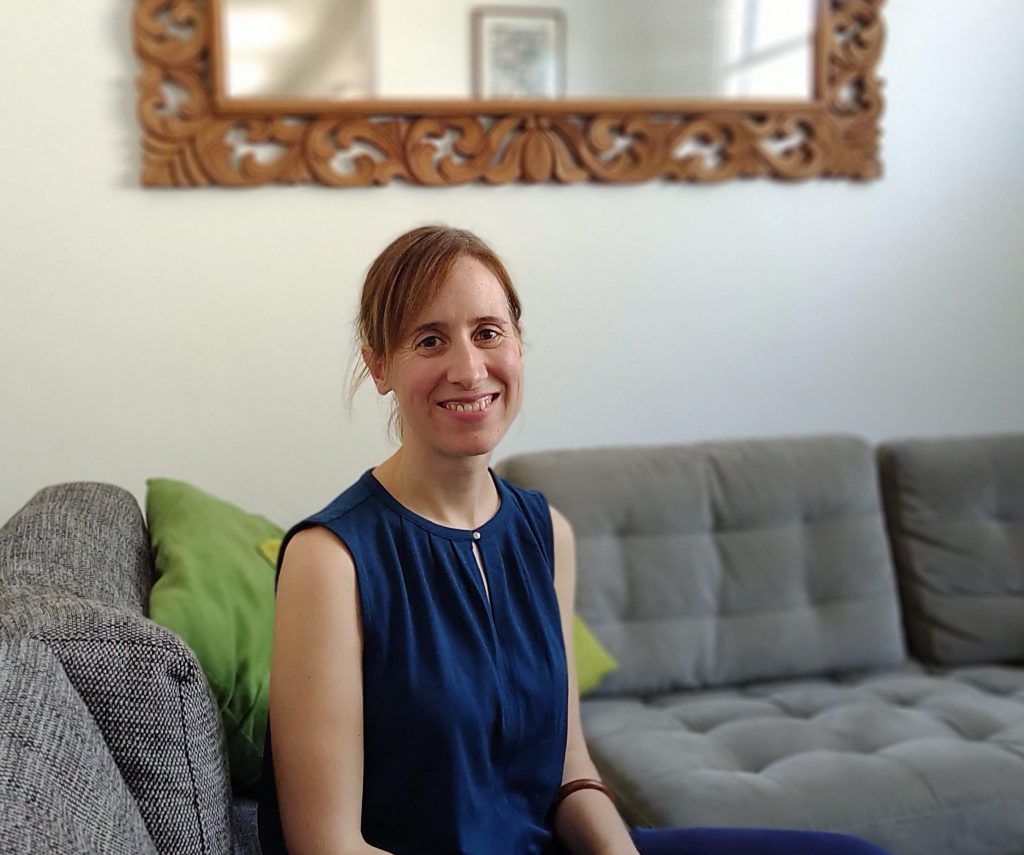 I'm a Professional Organiser based in Sydney's Inner West. I'm passionate about helping people to simplify their lives and reclaim space and time for the things they really value. I believe that when you take care of your surroundings, you also take care of yourself. 
I offer friendly and objective support to help you review and edit your belongings, clear away the excess and set up functional and stylish storage and systems that suit your personality and lifestyle. You don't have to do it alone!
I'll guide you through the process so that you have the skills and confidence to stay organised and make the most of your space long after my visit. Together, we can create a beautiful and functional space where you can live well and feel your best.
Georgia's calm and non-judgemental observations, and her ability to sort through what needed to be done to make a workable space, made the job feel doable. I went from unworkable clutter, to a room with a fully operational floor loom, a table loom, a desk space and accessible bookshelves. Lovely!
My follow up session with Georgia was a game changer. With her gentle insistence that " we take care of X, now", we achieved so much in making my study and work room calming and dedicated -to-task spaces. The "homework " list she compiled for me also gives me a focus in moving forward. I highly recommend her services.
She is amazing at what she does. If you're in need for a declutter, you're moving house, your office needs organising - she is your girl!
I love be able to call on Georgia to join my decluttering teams. She is focused, extremely capable, and especially good with clients who have an academic background. The best thing? Her kindness and sunny personality which makes even the most difficult tasks less of a challenge. Give her a call!
Sign up for regular updates
Subscribe to my newsletter for tips and inspiration to help you simplify your space and stay organised in your home, work and life.