I'm a big fan of giving and getting clutter-free gifts. As an organiser and declutterer, I'm especially conscious of not buying gifts that may lead to unwanted stuff for friends or family. I try to remind myself often that the best things in life aren't things. That being said, I also know it can be tricky and stressful coming up with gift ideas, especially at this busy time of year.

So with this in mind, I've put together a festive gift guide featuring simple, clutter-free and sustainable gift ideas to get you inspired. If you're not in a position to spend much I've got some inexpensive and free ideas for you as well.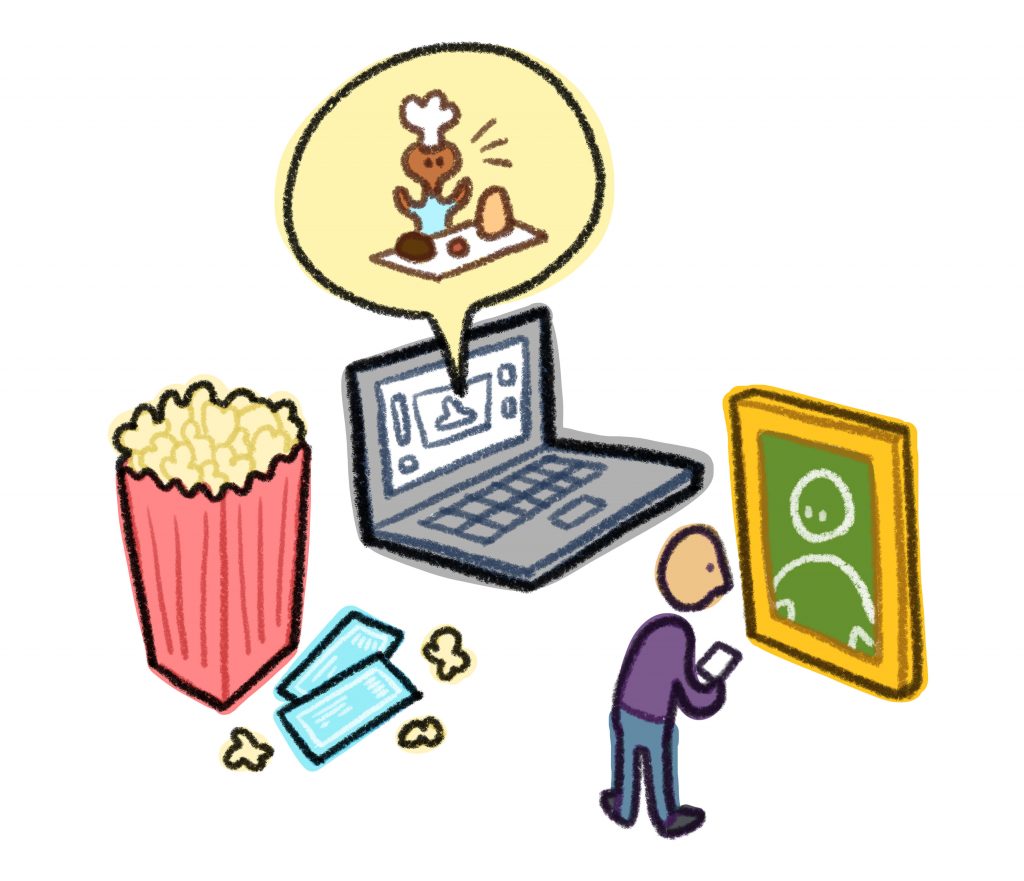 EXPERIENCES AND ACTIVITIES
Perfect for anyone who loves learning or has been wanting to go to an event but wouldn't necessarily arrange it for themselves. Experiences can make great gifts and memories.
MEMBERSHIPS
So many fun places offer yearly memberships so that you can go as often as you want. This makes a great family gift eg botanic gardens, art galleries, museum, zoo, national parks
TICKETS
Movies, concerts, dance performances etc
CLASSES
Class Bento offers thousands of in-person and online art, craft and culinary classes and kits, across Australia. 
Small independent studios eg Art Est and Clay Sydney offer a variety of class options in painting, drawing and pottery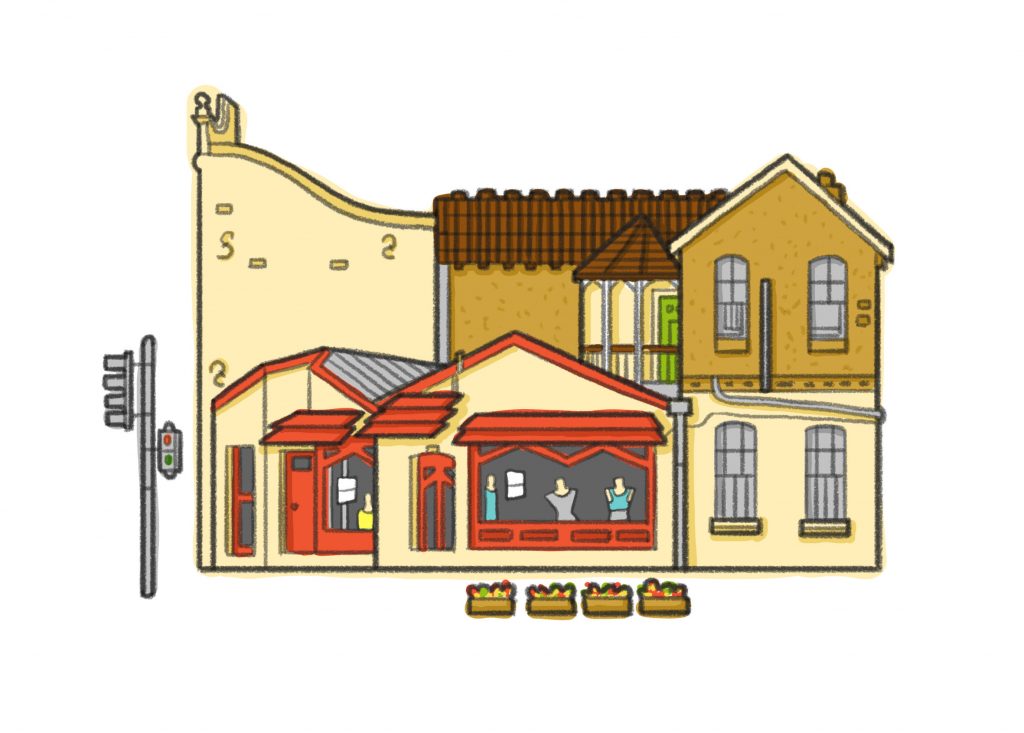 GIFTS FROM SMALL BUSINESSES, CREATIVES + INDEPENDENTS
It's been a tough year on everyone and small businesses in particular have really taken a hit. When you're looking for gifts this year consider making an effort to support our local and regional independent shops, small businesses, makers and creatives this festive season!
Food gifts never go to waste! You can do homemade or from a store or delivery/ subscription service. A lot of people don't buy themselves fancy treats, so this is an enjoyable gift.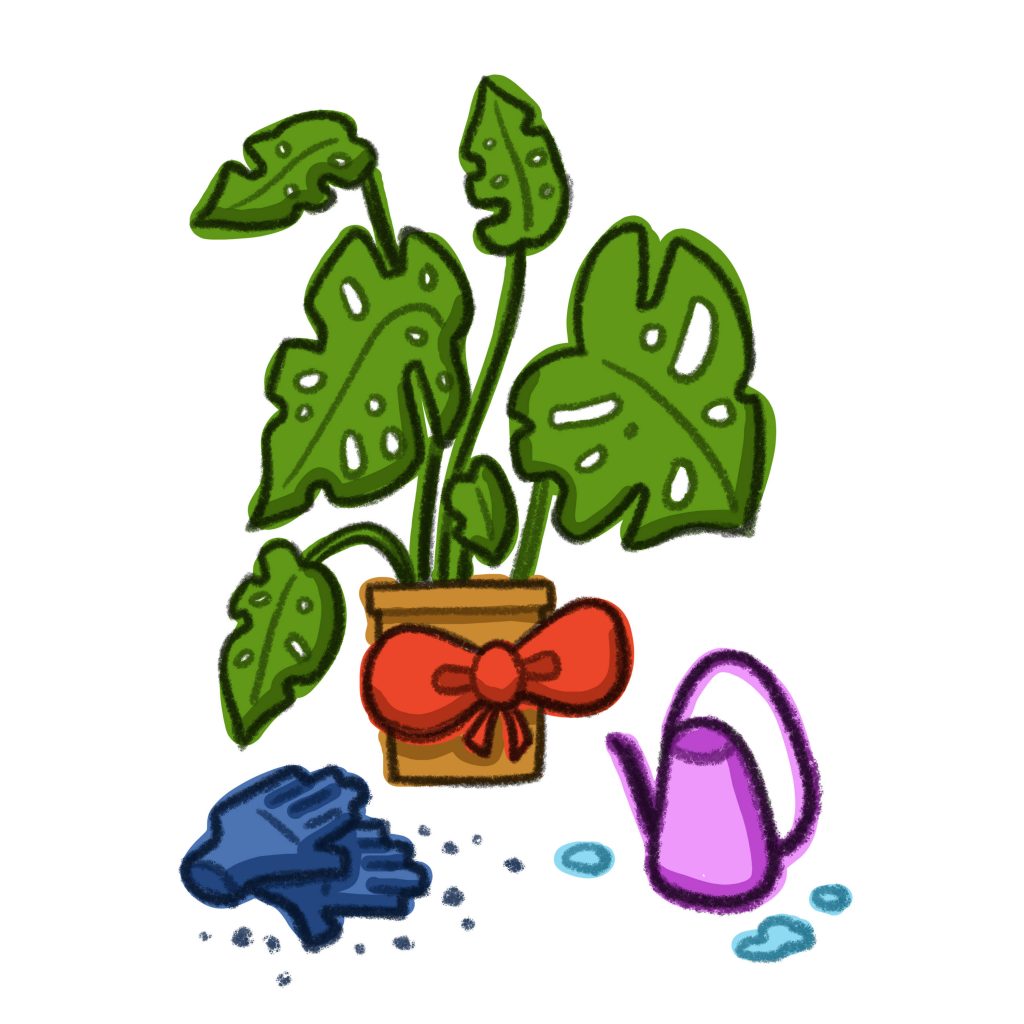 I love giving plants as gifts – they brighten up a space, improve your mood and encourage connecting with our environment. If you have a gardener in your life, garden supplies or tools or a garden centre or nursery gift card could be a fab gift!
There are so many wonderful local nurseries and plant centres where you can find expert knowledge and an array of plant life and gardening supplies. Recently, a number of online plant stores have started popping up with a range of amazing plants and delivery options:

ONLINE PLANT SHOPS

PERSONALISED + USEFUL GIFTS
Who doesn't love something memorable, useful or both? These gifts can be a lovely way of capturing happy times and inspiring activities and experiences to come.
PHOTO BOOKS + ALBUMS
Momento (they do custom recipe books, photo books, calendars and much more)
Photo Organising services and resources eg The Filing Fairies or Photos in Order 
SUPPLIES + STATIONERY
These are the things that are useful, fun and will eventually get used up eg Fancy Office Supplies: Pens, sticky notes, a desk organiser, Coloring Books + Pencils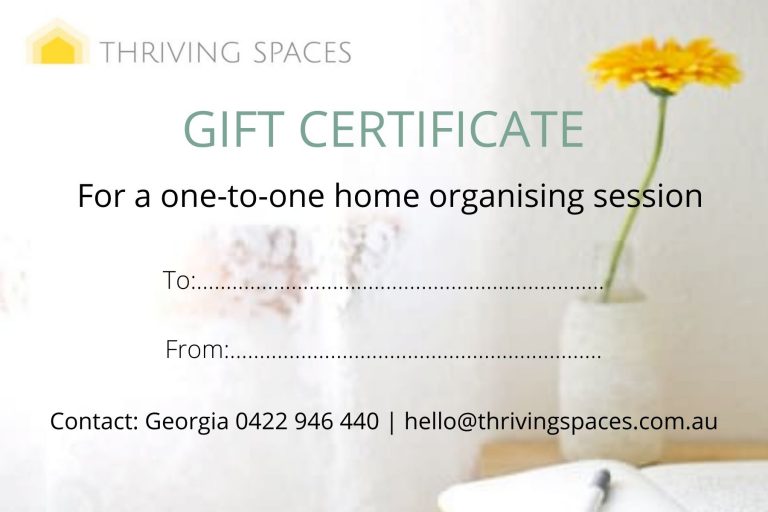 THE GIFT OF A CALM, ORDERLY SPACE
Maybe you know someone who needs some help around the home? Why not get a Thriving Spaces Gift Voucher – and give the gift of a calm, organised space and more time to relax and enjoy the holiday season. See here for more details. I'm also happy to discuss your individual requirements. Give me a call or send me a message if you'd like to know more. xx
I hope this list of clutter-free gift ideas will take the stress out of trying to come up with thoughtful gifts that you or the people you're buying for will enjoy. 
Remember, the best gift of all is time spent with friends and loved ones over meals, games, or just being together.
Illustrations by Kristian Aus