Turn Your Space Into A Sanctuary
Helping you simplify, declutter and transform your home or office
so you can thrive in every stage of life.
Let's create a space you love that fuels your life.
Your space is where you want to feel most at home. A place where you can be your true self and feel calm, supported and inspired. But when life gets busy or you're going through life transitions, your home or workspace may no longer feel like it reflects who you are, or the life you're currently living. You may feel stuck, disconnected or overwhelmed.
That's where I come in! Whether you need help to sort through clutter in your home or office, prepare for downsizing or relocation, or if you wish to refresh your current space to better fit your season of life, I'll be there for you every step of the way!
Our surroundings have a direct impact on our quality of life, so let's make sure you are feeling good in your space! With my help, we'll clear the clutter, customise your storage and systems, and make space for you to focus on the people and activities you love.
VIRTUAL and IN-PERSON SERVICES
RECLAIM YOUR HOME

Together we'll sort through and declutter your household items, simplify your storage and transform your home into a space where you and your family will thrive.
CREATE CALM TRANSITIONS

I'll be by your side, providing practical and emotional support through the process – from sorting possessions through to packing and move preparation.
OPTIMISE YOUR OFFICE

We'll recharge your office setup, storage and systems and create a designated, organised space where you'll feel productive and inspired to get to work everyday.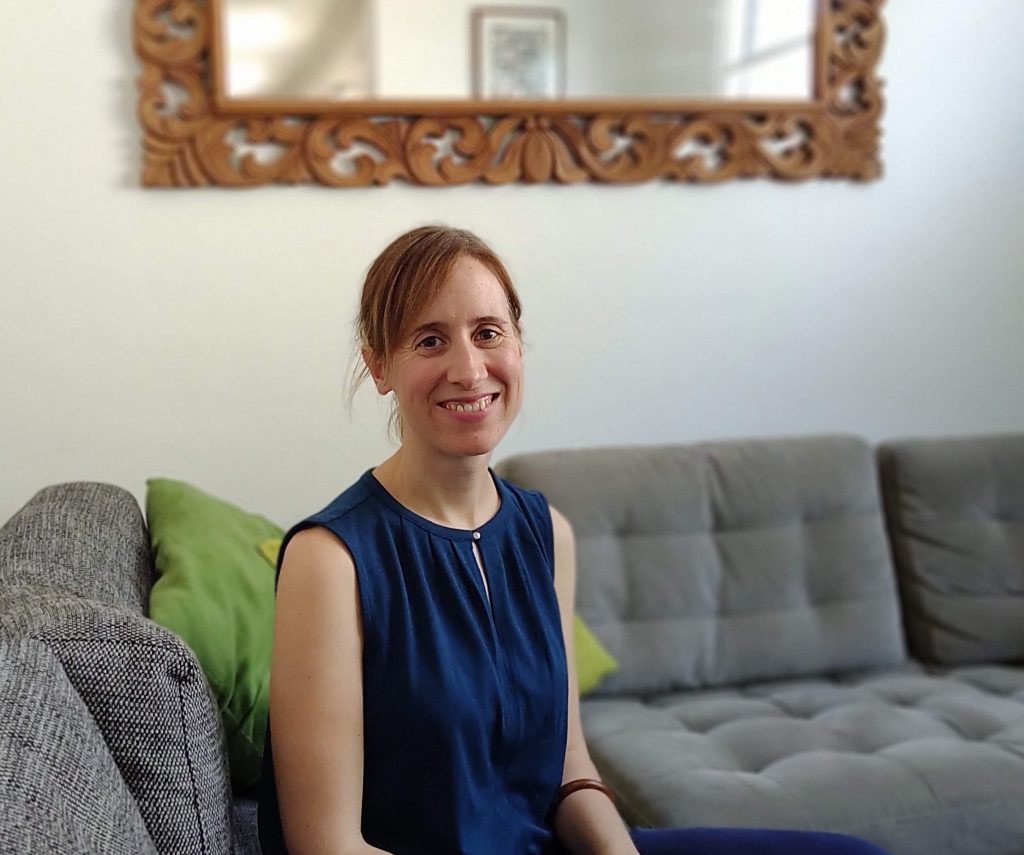 My aim with Thriving Spaces is to empower people to live the life they want to live by removing the physical, mental and emotional clutter standing in their way.
I take a gentle, holistic approach. For me, organising and decluttering isn't about a perfect 'after' photo or getting it right all the time, it's about letting go of the things that are weighing you down and making it easier to do what you want to do.

Let me help you transform your home or workspace into a place where you feel calm, confident and can truly thrive!
"In our Virtual Consultation session Georgia helped me transform a space full of boxes, awkwardly arranged furniture and deep dust, into a functioning work room. Her calm and non-judgmental observations, combined with suggestions for how to go about the work, made the job feel doable. I went from unworkable clutter, to a room with a fully operational floor loom, a table loom, a desk space and accessible bookshelves. Lovely!"
Lynn – Marrickville
Ready to take the next step?
Sign up for tips and inspiration straight to your inbox
You'll also get a FREE copy of my "Organising Quick Start Guide – 14 Days to a Calmer, Less Cluttered Space".